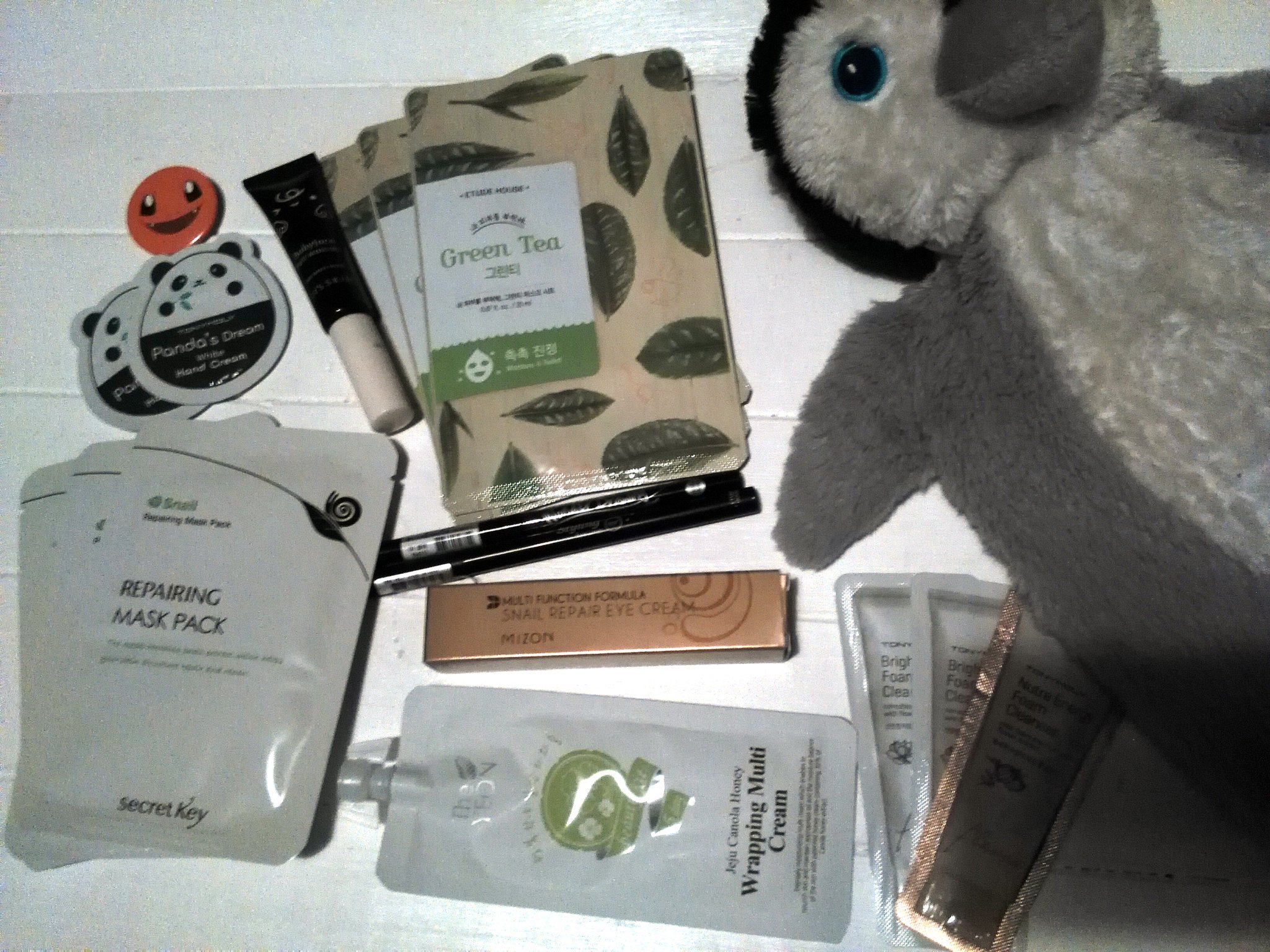 I decided to treat myself to some more facemasks and while i was looking bought some other stuff.
As I've tried a product with snail secretion in it before and really like it i figured the facemasks would be wonderful for my dried out winter skin. The last product with snail secretion was Mizon gel cream, which you can read a review
here
. Also bought eye cream with snail secretion as i battle with dark circles and figured this would work. Which is the same brand as the gel cream. I bought the green tea facemaks because i know that it's supposed to be good for your skin, worth a try i figured. I've just used one and my skin feels good, i will do a review on it soon. The whipping multi cream was not as expected as it's supposed to last 5 days, guess I'll find out.
Then just some eyeliner as i know Etude House do some long lasting liners.
Have you tried Korean products?