I wasn't going to use the second photo because I'm looking directly at the camera, but these are the only good two. It was a cold day so i layered up. I love the jacket because of the contrast between the sleeves and body.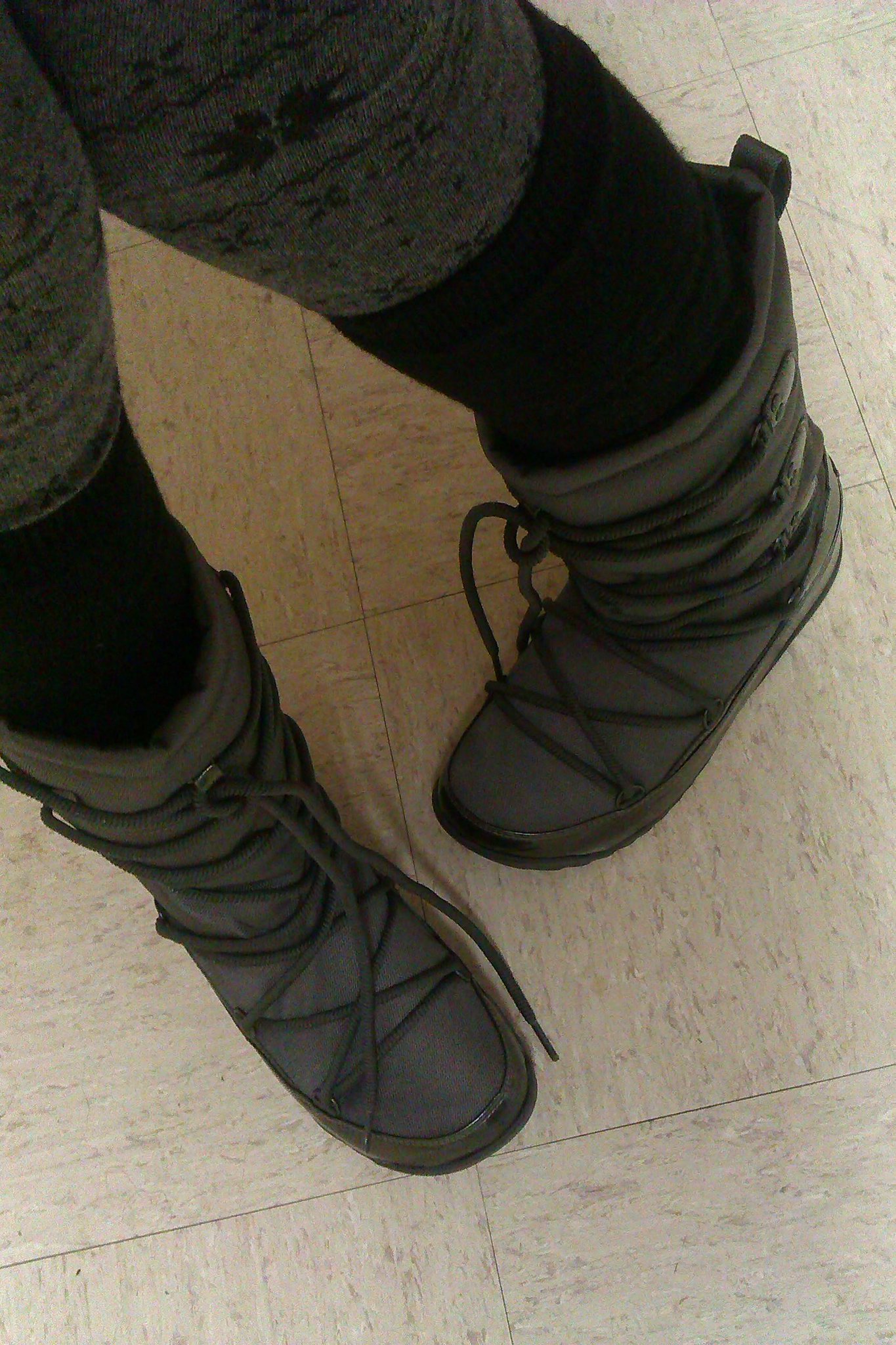 I also bought some snow boots, which if you follow me on twitter i posted a picture of them. Which is now over there <<
I'm not sure if I'm going to keep them yet.
Mum convinced me to buy them, she told me it was going to snow a lot.
Outfit:
Hat - StyleNanda
Scarf - New Look
Jacket - New Look
Jumper - Ebay
Tights - New Look
Snow Boots - TX Max